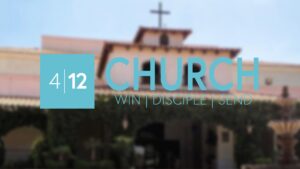 Committed to developing a community of believers, 4|12 Church San Jacinto serves the San Jacinto, California area by equipping people to share, disciple and go out to continue to serve their surrounding area. 4|12 Church is a modern church with four locations that provides their congregation with the tools and resources to grow and become effective in their walk in life. One of those tools is technology, and when it was time to upgrade their old projectors, 4|12 Church San Jacinto called Shepherd Multimedia, Inc. of Dallas, TX to help usher in a new era of visual excellence for their sanctuary.
Elder Bryan Modglin, Media Director for 4|12 Church, was tasked with finding an integrator that could help 4|12 Church source the right projectors for their project. The church was looking to replace an older center-screen projector and two old lamp-based rear projectors with higher lumen projectors that would be all front projection.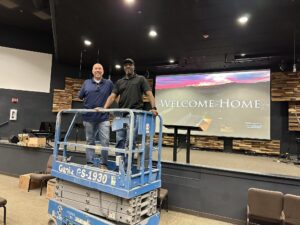 Shepherd Multimedia, Inc. looked to Sony and NEC to fill the needs based on budget and quality. Considering that the projectors were going to hang over 20 feet in the air, low to no maintenance played a big part in selecting the right projectors. This made looking, exclusively, at laser projectors versus lamp-based ones the ideal solution.
The center screen projector was replaced with the Sony VPL-FHZ131L laser projector.  This is a 13,000 lumen, 3LCD laser projector designed to handle the large screen format of the center screen. The color vibrancies and minimum maintenance features made this the perfect solution for the hanging installation.
The two side projectors were initially Sony, but due to availability constraints, Shepherd Multimedia, Inc. chose NEC NP-PA804UL laser projectors to deliver an impactful image.  The 8200 lumen LCD projector offers advanced installation features like a sealed LCD cooling system that delivers maintenance free operation. Again, this is important for long-term, worry-free usage.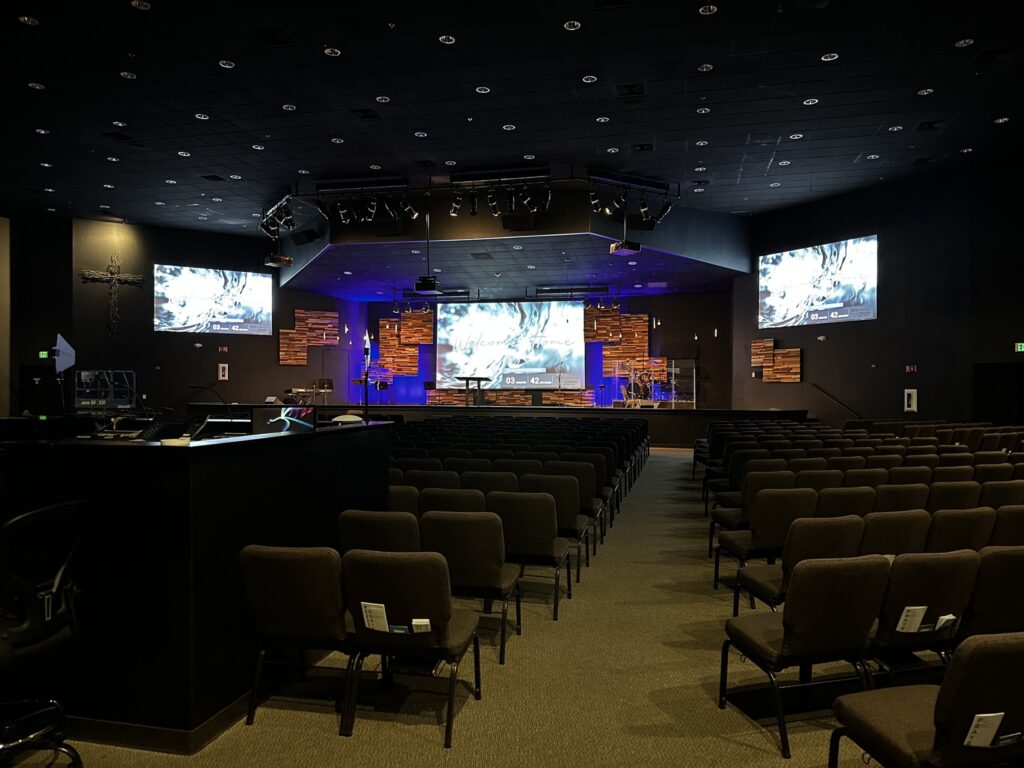 Besides being one of the best churches in San Jacinto to be a part of, the family-friendly staff and gracious leadership made installation feel like helping your best friend setup their flat screen TV.  In the end, 4|12 Church was very happy with their setup, and projection looked amazing in their sanctuary.