Sharp/NEC just introduced stunning new laser projectors for the professional installation in the higher education and corporate market. Building upon their impeccable color science and proprietary high performance video processing / scaling chip, NEC launched new 7100 and 8,000 lumen laser projectors to help take your presentations to the next level.
Starting with the NEC NP-PV710UL-W1-13ZL, you get a multitude of digital inputs, connecting any computer or high definition device to the projector emitting a stunning display.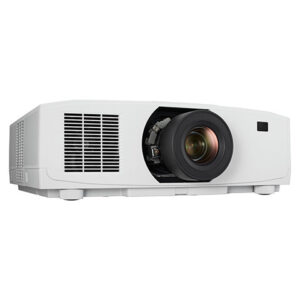 The 7100 lumen laser projector comes 4k ready including having a HDBaseT input that provides a single connection for uncompressed full HD digital video, audio, ethernet power, and various control signals. This projector also comes with the NEC 13ZL zoom lens. However, you have many lens options to choose from which simplifies installation no matter the job.
The NEC NP-PV710UL-W1-13ZL retails at $5,619 US, and will begin shipping this summer.
Now, the big sister to the NP-PV710UL is the NEC NP-PV800UL. This is an 8,000 lumen LCD laser projector packing a plethora of futures for the modern venue. You get dual HDMI inputs with HDCP, automatic power management, quick start-up and power-off, cornerstone correction, and much more.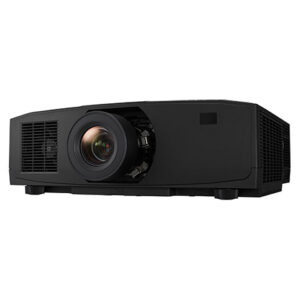 The NEC NP-PV800UL is priced at only $9,179, giving everyone a chance to step into an amazing projector with features that should cost a lot more. With integrated software applications such as AMX Beacon and Creston Roomview, you have complete interactivity and control over your image.
Call Shepherd Multimedia, Inc. at 972-528-9302 to turn your venue into the next amazing space for your patrons.