It's just a couple of days before Thanksgiving, and instead of talking tech, I wanted to talk turkey. Well, really, I just wanted to talk to you for a moment.
I know you're rushing trying to finish the last of the projects or work before the holiday weekend, but if you can take a moment (and I promise I won't take a preacher's minute to do this) I think you'll agree that just reflecting on the things that have transpired over the year, and over your life may not be time wasted.
I was thinking how I got here, and how God has blessed me to meet so many wonderful people. To be mentored by such great minds and awesome leaders; it boggles me to think that it still feels like I just got out of high school (ironically, I've been out for almost 30 years), but I remember. It seems like not too long ago.
I've been married for nearly 28 years. I have grown children. I've worked in my church in a technical capacity for 26 years. Where does the time go?
Then, I think about how this technical life has afforded me the opportunity to be able to travel around the country and out of the country to work with great people in producing some kind of production or another. I never would have imagined that I would get to experience such things when I was a little boy living in a small town in East Texas. And I think that's what I want to share this Thanksgiving.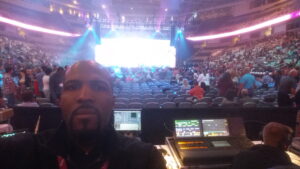 I'm grateful for my life's experiences. I'm grateful for the good and the bad because they both have made me who I am. The trials, the failures, the pains, the anxieties all have helped shape me.
I remember when my wife and I had our brand new car totaled one month after we bought it. Did I mention it was our only car? I had to catch the bus to work (3 buses). We had to catch rides to church and other places. We walked to the grocery store. But that's why I'll give almost anyone a ride anywhere because I know what it feels like to be in need. Wanting to do better, but having to deal with your current situation.
I remember being a young technician trying to understand power and connectors. This is when there wasn't an internet to go to and no Youtube with 10 videos on how to make sure you properly setup a PA. This is also when it seemed like the really good techs horded information for same strange reason. I did learn from who would teach me, but there were a lot of trial and errors. I bought and read a lot of books, and studied on my own. That's why I'm more than happy to share and help those that are willing to learn.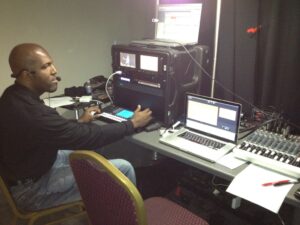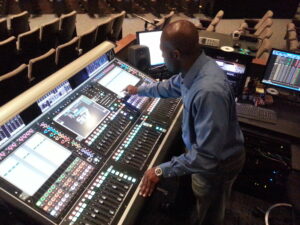 But this year, the blessing to be a part of the future of Shepherd Multimedia and to embark on a new journey with new partners is especially exciting. You don't know what tomorrow may bring to you. You just have to keep waking up everyday and do your best.
So, as you have Uber Eats bring you your holiday dinner in an autonomous car that you pre-paid with digital currency, and you're watching the big game on an 85″ 8k OLED TV with 7.1 Dolby Surround Sound try not to forget where you came from, or what got you to the place where you are now. And always; everyday wake up and be grateful. Not because your life could be worse, or that your life is better than someone else's, but because you're part of someone's story of how they're able to make it in a world that is filled with enough pain and sorry to make you not want to be here. You make a difference.
Happy Thanksgiving.