Whether you're a church, studio, TV station, or brick and mortar business that uses cameras either in livestream broadcasts or for security, you've probably heard whispers of Video over IP. There's never been a time like now where so many emerging technologies have come together to make transmission of data and signals so easy and cost effective. Video over IP  and Audio over IP are those such technologies.
What is Video over IP?
Video (and Audio) over IP is when video / audio signals inputs are converted to digital signals that are disassembled then sent over an Internet Protocol (IP) network as individual packets as opposed to down an individual SDI cable linking two discrete points. Once the information arrives at its destination, it is reassembled and aligned using a synchronization technology known as Precision Time Protocol (PTP). This is the basis of almost any network system with the added capability of being able to use video and audio signals in a live production across said network.
This technology isn't new. Long have been the days where engineers have pushed to move transmission signals across Cat 5e lines for simple runs. But with Cat 6, 7,  and 8 cables along with 10G and 25G Ethernet switches now commonplace, the transition to video over IP is gaining momentum at a lot of facilities at a rapid pace.
How to use Video over IP?
Video over IP is already becoming more commonplace as facilities (churches, schools, airports, government buildings, etc) start to replace or put in place long signal runs from production rooms to TVs that are used for announcements and advertisements. These are usually done by converting HDMI or SDI outputs to IP by using HDMI or SDI to CAT baluns (or converters).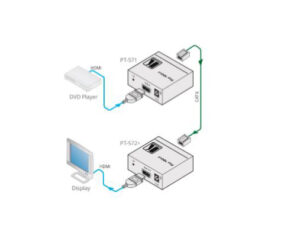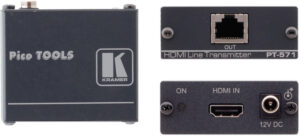 Then there are such powerful devices that allow you to tie into protocols such as Dante, which is becoming the standard for Audio over IP. Bolin Technology makes the Bolin D20 series Dante AV Ultra transceiver that can be programmed as either an encoder or decoder that allows up to 4k60Hz video sources, and is compatible with Dante audio devices in a Dante ecosystem. This product, along with Bolin Technology's other IP based solutions, is designed to to be robust solutions in a production environment.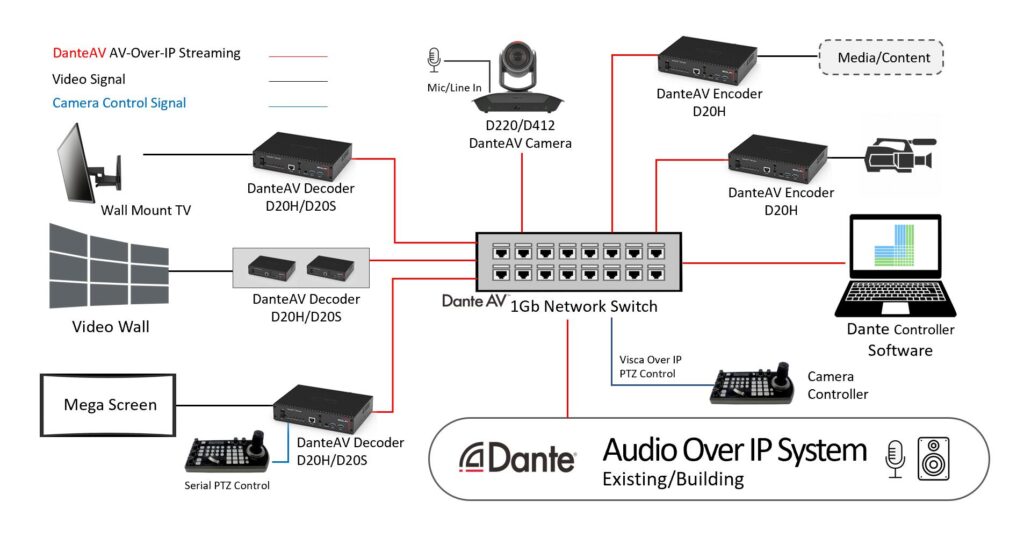 But the true strength of Video and Audio over IP is centralizing technology so that both engineers and IT professionals are working together and not in silos. The days where AV and IT professionals' roles were more exclusive are becoming blurred with the growing digital technology that powers most productions, corporate meetings, and communication transmissions. AV professionals network and combine multiple technical solutions today to make their lives easier, and the production setup faster and more simply. IT professionals find themselves connecting AV equipment into network build outs that were once exclusive to just computers, both internal and external to their facilities. All this points to a very exciting future.
Prepare for what's coming.
Though, Video and Audio over IP isn't new, it is still in it's infancy. Companies such as Bolin Technology, Kramer, Telestream, BlackBox, Sony, Extron, and others are pushing the technological limit to bring solid, dependable products to market that would allow for greater transmission at higher bandwidths for the best customer experience. It's incumbent upon businesses, churches, schools, and the AV society to stay abreast of these coming solutions to not be caught behind as the technologies emerge.
One of the things that we see that hurts most facilities is not enough education being provided to allow their technical professionals the tools that would help the organization grow and take advantage of said technologies. What we see is people who want the technology, but don't know how to use it. Therefore, they add equipment that doesn't work with order gear, and Frankenstein their facility until it becomes completely unusable.
Creating a plan for the future is how to be move towards it. Understanding where current needs are, and where future needs may be will bring the best results.